MIAMI AIRPORT (MIA) INFORMATION
Origin
Airline
Flight no.
Scheduled
Est./Actual
Status
No flight arrivals were found at Miami Airport.
Destination
Airline
Flight no.
Scheduled
Est./Actual
Status
No flight departures were found at Miami Airport.
Car Hire at Miami Airport
UNBEATABLE VALUE CAR RENTAL
Free Amendments | Free Cancellations | No Card Fees




Miami Airport - All Information on Miami Airport (MIA) Miami Airport
2100 NW 42nd Ave, Miami, FL 33126, United States
phone +1 305 876-7000
phone+1-888-335-0690 (Lost + Found)
emailcustomerservice@miami-airport.com
Facts and History about Miami Airport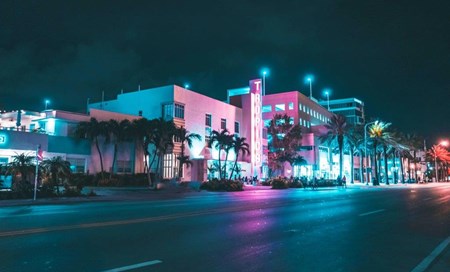 Miami International Airport is situated approximately 8 miles (13 km) northwest of Miami's central business district. Miami Airport handles major passenger airlines as well as cargo airlines, with their flight destination to Asia. South Florida presents the air gateway as its main airport for long-haul international flights. MIA currently features 4 runways and one terminal with eight different concourses.
Miami International Airport, one of America's largest and busiest airports as well as America's number one for international freight operations, is positioned next to the Miami Springs Golf and Country Club, Lake Joanne and Blue Lagoon Lake. This airport is responsible for the contribution of more than 19 billion to the local economy. In 2018, it was recorded that 45,044,312 travelers made use of Miami International, making it the 13th busiest airport in the United States and 40th busiest in the world by total passenger traffic. It is the 3rd busiest airport in the United States by international passenger traffic. This superb destination serves 67 countries and 6 continents for a total of 155 destinations.
In 1928, flights began at Miami Airport. Although, at that time, it was referred to as the Pan American Field. It acquired this name because it was the official flight field of the now popular Pan American Airways. Later on, Pan Am moved to a different field of operation and the airport was purchased by the City of Miami. It was then re-named as the 36th Street Airport.
Between 1950 and today, many improvements and expansions were made. Today, approximately 45 million passengers pass through the airport each year and flight movements have exceeded 400,000.
Miami international is in the process of under-going various huge expansion projects to help cope with an unprecedented growth rate of 6.5 percent. Currently, during peak hours, MIA is exceeding its capacity capabilities. Air traffic is significantly increasing and MIA has more take-offs and landings per runway than any other United States airport. 2.7 Million square feet will be added to the terminal during expansion. Expansion will also include improvement to runways, taxi ways and taxi lanes. Additional storage facilities will add 3.3 million square feet in support of Miami Airport's cargo transportation.
The north terminal has undergone development and was completed as predicted in the first half of 2006. Concourse D has now been expanded to 1,100ft and concourses B and C has been removed. Passengers of Miami International, north terminal, now enjoy 50 international gates, an automated people-mover system, 49 ticket counters and 90 self-service check-in points. The baggage handling system is also totally upgraded.
The south terminal of Miami Airport is a magnificent five storey building comprising of a total 1.7 million square feet. Included in the south terminal are two concourses (J and H) and the circular concession area with 110 feet-high glass walls. Concourse J is built in the shape of an aircraft wing! There is 50 000ft of features to welcome the passengers. 61 Retail, duty free and food outlets are available for the customer's leisure. The south terminal features a state-of-the-art baggage screening system and passport control designed to handle 2000 passengers per hour and all is handled together in one area.
By early 2007 construction of a new runway was completed. It is 8.600ft long and 150ft wide. The expansion program for Miami International will also include further construction within Concourse A and a new five-level car rental facility. A new satellite-based air traffic control system has been installed. This is the first installation of its kind and Miami was chosen as the first candidate because of its flat terrain, consistent weather and a less congested air corridor when compared to other airports.
Miami International pays special attention to exceptional customer service. Employees are encouraged to offer excellent service by the Airport-Wide Customer Service Reward and Recognition Program. Volunteer Customer Service Representatives are also placed throughout the airport to offer assistance to troubled passengers. They wear orange polo-shirts with a VIP logo on them. Miami Airport has a Tourist Information Center which is based on level 2 of Concourse E. The Tourist Centre handles all airport and tourist information in a multitude of languages. They offer an interpreting and translation service and assist with customer complaints.
Miami International Airport is a first-class establishment which is also fortunate to have a warm, subtropical climate all year round, and is surrounded by many tourist attractions, including the glorious Miami Beach with white sand and clear waters.
When arriving in Miami you may be interested in renting a car from one of the leading car rental companies at Miami Airport. Miami prices are generally cheaper than Europe and with Free unlimited mileage.
MIA is the 3 letter IATA code for the airport. To help you in your arrival or departure you can enter the following GPS details – 25.78333, -80.26667 into your Smartphone or in-car GPS system to help you get directions.
Arrivals and Departures at Miami Airport
Hotels near Miami Airport
There are a number of hotels to suit all budgets and requirements at or near Miami Airport.
Parking at Miami Airport
See options for parking services at Miami Airport.
Additional Services and Amenities at Miami Airport
At Miami Airport you will find the usual array of bars and restaurants, airport lounges and shops.
Things to do in Miami
There are a number of activities to suit all ages and interests in the region - see a selection of tourist activities in Miami, Florida in the United States of America.
Services at Miami Airport
Useful Information about Miami Airport