Train Transfers To and From Miami Airport



Miami International Airport Train Transfers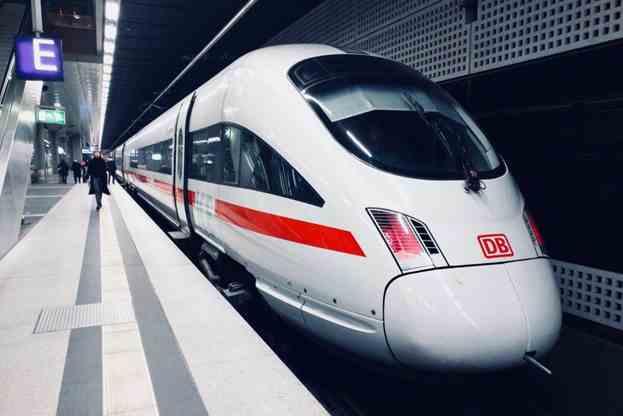 Although there is no actual train station at Miami Airport, there are three train service options for traveling in Miami and to surrounding areas. There are train stations located near the airport which can be accessed via a shuttle bus. The three options in Miami are Metro Rail, Tri Rail and Metro Mover.
The nearest Tri Rail station from Miami Airport is to the east and is called The Airport Station. rom the Ground Level at Concourse E, passengers can take a shuttle bus to the Tri Rail station. This train is very convenient for airport travelers and if you show a valid Tri Rail ticket, your shuttle bus ride will be for free. This rail runs along Interstate-95.
The following stations belong to Tri Rail: Mangonian Park, West Palm Beach, Lake Worth, Boynton Beach, Delray Beach, Boca Raton, Deerfield Beach, Pampano Beach, Cypress Creek, Fort Lauderdale/Hollywood Airport, Sheridan Street, Hollywood, Golden Glades, Opa Locka, Metro Rail Transfer, Hieleah Market and Miami Airport.
Mangonian Park and Miami Airport are the start or end of the line depending on the direction of travel. The first train leaves The Airport Station at 05:45 am and the last to leave is at 10:25 pm. The Tri Rail system is a popular commuter train with a line that is over 70 miles long.
There are 22 Metro Rail stations, all situated about one mile apart from each other. Santa Clara and the Civic Center are the closest stations to Miami Airport. Most of the Metro Rail stations have safe car parking facilities, including Santa Clara which costs $4 per day for parking. Metro Rail transport fares are $1.50 and operate from 5 am to midnight everyday. Passengers are able to transfer from Metro Rail to Tri Rail at the Metro Transfer Station.
Tips for train and rail travel in Miami:
Always hold onto the handrails
Do not run inside the stations
Monitor children carefully and hold their hands while in the station
Keep away from the edge of the platform
If any item falls onto the track or in any other emergency, contact the station personnel immediately
Do not enter the guideway
No rollerblading or skating at the train stations
When you are exploring Downtown Miami, your best transport option is the Metro Mover. It is not so convenient for the airport, but is highly effective for locations within Downtown Miami and the Brickell areas. The Metro Mover is free to ride!
Which Train services/routes have stops at Miami Airport?
AIRPORT PEOPLE MOVER
Train Service Operated By Miami-Dade Transit
MIAMI INTERNATIONAL AIRPORT STATION
MIAMI INTERNATIONA AIRPORT CONCOURSE E
Where are the Train Stops at Miami Airport?
| | Train Station Name | Latitude | Longitude | View on Map |
| --- | --- | --- | --- | --- |
| directions_train | MIAMI INTL AIRPORT GROUND LEVEL | 25.795179 | -80.27803 | View |