Bus Transfers To and From Miami Airport



Buses from Miami Airport with Bus Routes and Times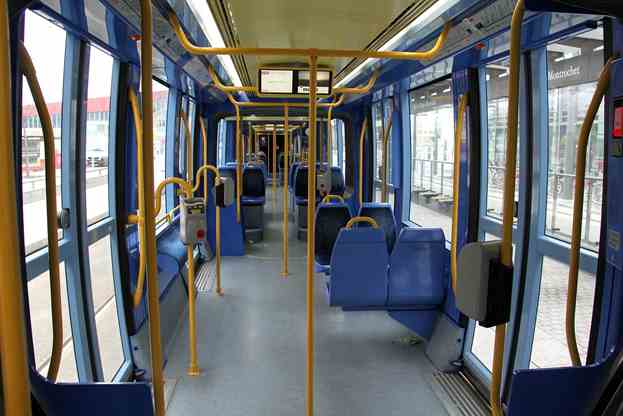 For local travel in Miami from the airport, Metrobuses offer the cheapest form of transport. The Greyhound Bus Company offers scheduled trips to further destinations such as the Florida Keys. Greyhound buses are available to fetch passengers at Concourse E of the Miami Airport.
Knowledge on which Metrobuses to take and where to catch them can be very useful before you set off on your journey. There is a computerized transit information kiosk in the airport bus waiting room that can assist you with routes and times. Bus schedules are also available from the tourist information center in Concourse E. Miami Airport's bus station is located on the Ground Level outside Concourse E, directly across from Customs.
No more than two items of luggage is allowed per passenger on Metrobuses, and passengers with luggage must sit to the rear of the bus.
The following Metrobuses are available from the airport:
Bus number 7 goes to Downtown Miami
Bus number 37 (Southbound) will take you to Coral Gables and South Miami
For Miami Beach catch Bus 'J'
To South Beach, start on the 'J' Bus and then transfer to Southbound 'H' Bus at 41st Street
Bus number 42 will travel to Coconut Grove.
Bus fares are $1.50 and transfers are .50 cents. Exact change is required.
Most of the Metrobus routes are in operation 24 hours a day. During 11 pm and 6 am there are three routes that provide a nightly service. Metrobuses will only stop at places marked with a bus stop sign. Take note of the display sign on the bus above the windshield to ensure that the bus is going to your destination. Buses that only serve a portion of the main route are identified by a letter next to the number (for example 22A) and these routes are labeled short turns. Show courtesy to older citizens or passengers with disabilities by allowing them to board or exit first and sit nearby the door. All Metrobuses are wheelchair friendly.
Metrobuses are equipped with a radio that links them to Metrobus Central Control. If there is an emergency the bus operator can contact Central Control for assistance.
When the bus is approaching your stop, signal the operator by pulling the cord or pushing the button or tape. Wait for the bus to stop and exit via the rear door whenever possible. Then relax and enjoy your destination in beautiful Miami!