Lincoln Car Rentals at Miami Airport
UNBEATABLE VALUE CAR RENTAL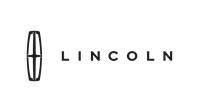 Lincoln - Miami Airport
check_circle
30 Lincoln car rental quotations searched.
Popular Lincoln models to rent:
About Lincoln Rental Cars at Miami Airport
Arriving at the bustling Miami Airport, one is met with a variety of options for on-the-go convenience. Among these choices, the unmistakable allure of Lincoln rentals stands out. Synonymous with luxury, comfort, and style, Lincoln is a brand that promises an unforgettable driving experience. Whether you're a business traveler needing an elegant ride or a leisure traveler seeking a smooth, comfortable journey, Lincoln offers a selection of models perfectly suited for the vibrant streets of Miami.
Unleash the Power of Luxury with the Lincoln MKS
Known for its sumptuous interiors and robust performance, the Lincoln MKS is a popular choice among discerning customers of BUDGET, FOX, ACE, and EZ. The MKS combines a powerful engine with a plush ride, making it an ideal choice for business travelers in Miami who value a smooth and quiet ride to their meetings. Its spacious, luxurious interiors make it a great choice for families too, offering a comfortable ride after an exhausting flight. This model's commitment to eco-friendliness is evident in its fuel-efficient engine, a feature that environmentally conscious customers will appreciate.
Experience Grandeur on Wheels with the Lincoln Navigator
The Lincoln Navigator is a symbol of opulence and power, and is offered by NATIONAL, ALAMO, ALAMO MAX, and ACO. With its powerful presence and spacious interiors, the Navigator is perfect for those who are looking for a grand ride during their Miami visit. This SUV is not only ideal for large families, but also suitable for business travelers who need ample space for their luggage. The Navigator's advanced technology features and superior comfort make every journey a pleasure. Its eco-friendly engine helps reduce your carbon footprint, ensuring that your Miami Airport Car Rental experience is both luxurious and environmentally friendly.
Whether you're after the elegant Lincoln MKS or the commanding Lincoln Navigator, you'll enjoy a premium driving experience in Miami. With unbeatable Miami Airport Car Rental prices and a selection of top-tier Lincoln models, the journey just became as thrilling as the destination.
Lincoln Vehicle Rentals by Group Available at Miami Airport
Which Car Rental Companies Offer Rental of Lincoln Cars from Miami Airport?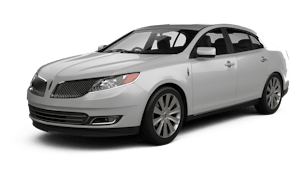 Lincoln MKS Rental Vehicles - Specifications
City driving fuel consumption per 100 km
13.8 l
Highway driving fuel consumption per 100 km
9.4 l
Mixed driving fuel consumption per 100 km
11.8 l
City driving fuel consumption per 100 km
13.1 l
Highway driving fuel consumption per 100 km
9 l
Mixed driving fuel consumption per 100 km
11.2 l
The specifications shown are for informational purposes only, we cannot guarantee the exact Lincoln MKS vehicle model and specifications you will receive. For specific details you should check with the given car rental company at Miami Airport.
Lincoln Vehicle Rental at Miami Airport - FAQ
question_answer Which car rental companies offer Lincoln car rentals at Miami Airport?
question_answer Which car rental company at Miami Airport offers the cheapest Lincoln car rentals?
question_answer Which automatic Lincoln cars are available to rent at Miami Airport?
Alternative Car Brands Available to Rent at Miami Airport
We have 102 different types of vehicles from 25 manufacturers provided by 20 car rental companies at Miami Airport.