Polestar Car Rentals at Miami Airport
UNBEATABLE VALUE CAR RENTAL





Polestar - Miami Airport
check_circle
2 Polestar car rental quotations searched.
Popular Polestar models to rent:
About Polestar Rental Cars at Miami Airport
Polestar is an independent Swedish automotive brand derived from a performance company started by Volvo and Geely. Aesthetically striking, technologically advanced, and environmentally conscious, Polestar is the epitome of Scandinavian design and engineering. Known for its commitment to sustainability and innovation, Polestar vehicles combine electric power, high-performance capabilities, and a luxury driving experience that appeals to both business and leisure travelers.
At the Miami Airport, travelers can experience the thrill of driving one of these remarkable vehicles firsthand through the convenient and efficient services of Miami Airport Car Rental.
Experience Uncompromising Performance with the Polestar 2 from HERTZ
The Polestar 2 is a fully electric, five-door fastback that blends the practicality of an SUV with the sleekness of a sports sedan. Its strong, responsive powertrain and avant-garde design make it an ideal choice for those looking for an invigorating driving experience in the Magic City.
The Polestar 2 stands out with its impressive acceleration, high-quality interior, and cutting-edge infotainment system. It offers a range of up to 233 miles, ensuring that you can cruise through the vibrant streets of Miami without worrying about frequent charging stops. This eco-friendly aspect of the Polestar 2 is a testament to Polestar's commitment to sustainability, making it an excellent choice for environmentally conscious travelers.
Customers desiring a superior Miami Airport Car Rental experience will find the Polestar 2 an exceptional choice. Offered by HERTZ, you can revel in the convenience of picking up this high-performance, green vehicle directly from the airport, ready to whisk you away on your Miami adventure.
Polestar Vehicle Rentals by Group Available at Miami Airport
Which Car Rental Companies Offer Rental of Polestar Cars from Miami Airport?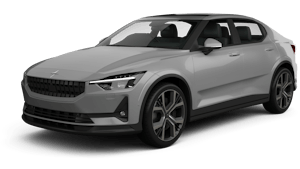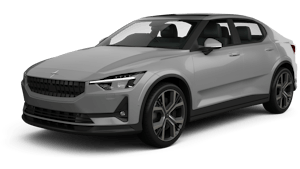 Polestar 2 Rental Vehicles - Specifications
Drive wheels
Front wheel drive
The specifications shown are for informational purposes only, we cannot guarantee the exact Polestar 2 vehicle model and specifications you will receive. For specific details you should check with the given car rental company at Miami Airport.
Polestar Vehicle Rental at Miami Airport - FAQ
question_answer Which car rental companies offer Polestar car rentals at Miami Airport?
The following car rental companies at Miami Airport offer a range of models of Polestar:
HERTZ
question_answer Which car rental company at Miami Airport offers the cheapest Polestar car rentals?
question_answer Which automatic Polestar cars are available to rent at Miami Airport?
The following automatic Polestar cars are available to rent at Miami Airport:
Polestar 2
Alternative Car Brands Available to Rent at Miami Airport
We have 102 different types of vehicles from 25 manufacturers provided by 20 car rental companies at Miami Airport.